I'm very excited to share my years of experience and expertise creating unforgettable food and wine pairings that you can recreate at home, for events and dining out. You'll want to take notes as I reveal some of the most cherished insider secrets and strategies for successful and game changing food and wine synergy.
Food list:
Shellfish

Seafood

Fruit and Vegetables

International Cuisines

Caribbean

Soul

Indian
Brian Duncan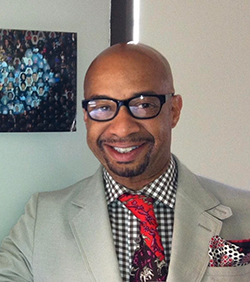 Chicago native Brian Duncan can be best described as a food, wine and hospitality evangelist. He possesses an unquenchable enthusiasm enriched by decades as a restaurateur, winemaker, seminar speaker and wine educator. Duncan has contributed his expertise to several Chicago's premier dining destinations, including (Co-Founding) BIN 36 Restaurants, BIN Cafe Wine Bar and Market and A Mano Trattoria.
As a winemaker, Brian created the BIN 36 and D&S (Duncan & Sachs) wine brands sold in 30 markets around the United States. Under his guidance, BIN 36 received an "Award of Unique Distinction" from the Wine Enthusiast magazine for its commitment to delivering the most wine-friendly experience to its guests. BIN 36 was also chosen by Wine & Spirits magazine as "The Best Wine-Pairing System" in the nation. Brian's accolades include being featured as one of America's leading wine experts in GQ and Food & Wine magazine, and as a returning featured speaker at the Aspen Food & Wine Classic.