You Are Invited
Please join Regine T. Rousseau, Founder and CEO of Shall We Wine and Erica Williams on March 26, 2021 @ 6pm CST to discuss Salt & Herbs.
You know Shall We Wine for "putting you on" fabulous brands and producers. With these virtual hours, we aim to infuse that same joy and wonder you would during our usual tastings… but while you're in the comforts of your home!
And unlike many large scale tastings, this invite gives you exclusive access to an intimate mini-party with amazing people in the food and beverage world! Come, and let's taste through some magic. See you soon!
This event is FREE to ALL Shall We Wine Members. The cost is $15 for non-members.
If you are ordering Salt Kit, you must PURCHASE BY MARCH 15th to ensure receipt by class time.
Our Guest: Erica Williams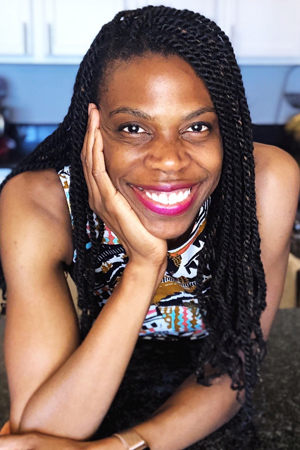 Erica Williams is a food and flavor expert that has been working in the food industry for over 20 years. She has marketed, researched and launched new products for top food brands in the industry, including products in the confections, salt, spices
and seasonings categories.
Join Erica in her class on The Fundamentals of Salt and Herbs, where you will learn how the right salts and herbs can create the best results for your meals and cocktails. You will leave
with a better understanding of the differences and when to use different types of salt, as well as some tips about some of the popular herbs used in cooking and cocktails.
Follow Erica on her blog and Instagram page TasteBudDiaries for the scoop on the most delicious food and unforgettable experiences!
Featured Cocktail
STRAWBERRY MARGARITA W/BASIL LIME SALT RIM
Ingredients:
(Approximately 2 servings)
• 1/2 pound (8 ounces) fresh strawberries, hulled
• 1/2 cup silver tequila
• 1/3 cup freshly-squeezed lime juice
• 2 Tablespoons honey or agave, more/less to taste
• 2 Tablespoons Cointreau or Triple Sec (or any orange liqueur)
(for serving)
• Ice, basil-lime salt rimmed glasses, extra fresh strawberries and/or
lime slices for garnish
Margarita Directions:
Add strawberries, tequila, lime juice, honey/agave, and orange
liqueur to a blender. Pulse until completely smooth. Let the mixture rest for about 3 minutes, then skim off the foam on top. Taste, and add extra tequila or sweetener if desired. Serve in Basil-Lime Salt-Rimmed Glasses
To serve on the rocks
• Fill up each glass about half full with ice, then pour the margaritas over the ice and serve immediately.
To serve frozen
• Add about 1.5 – 2 cups of ice to your blender with the strawberry margarita mixture, and pulse until smooth. Pour into glasses and serve immediately.
(Strawberry Margarita Recipe from Gimme Some Oven: https://
www.gimmesomeoven.com/fresh-strawberry-margarita-recipe/)
BASIL-LIME SALT RIM
• 2 large basil leaves, finely chopped
• 1 tbsp. salt
• 1 tbsp. sugar
• 1 lime wedge, or lime juice for rimming
DIRECTIONS:
Finely chop the basil leaves and place in a the base of a mortar and pestle along with the salt and sugar. Finely crush the basil leaves into the sugar and salt. If you don't have a mortar and pestle, use a small food processor (make sure the leaves are very dry) or crush with the back of a large knife.
Place the basil salt onto a small plate. Rub the squeezed lime around the rim of each glass then roll the rim of each glass in the salt.
Recipe from
https://www.delishknowledge.com/frozen-strawberry-basil-margaritas/
Salt & Herbs
(Materials Needed)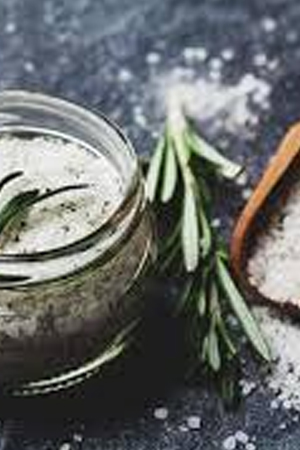 Materials needed:
– Black construction paper for the salts
– White paper (i.e. printer paper) for the herbs
Salts Needed (1/2 teaspoon of each):
– Table Salt
– Fine Sea Salt
– Coarse Sea Salt
– Kosher Salt
– Fine Pink Salt
– Coarse Pink Salt
– Fleur de Sel
Herbs Needed:
– Fresh Basil
– Fresh Mint
– Fresh Rosemary
– Dried basil (1/4 teaspoon)
– Dried mint (1/4 teaspoon)
– Dried rosemary (1/4 teaspoon)
Salt & Herbs Kits (Visit registration link to purchase)
Salt Experience Box: (includes everything you need for this salt experience)
* Pre-packaged 1 ounce samples of 7 salts
* Pre-packaged 1 ounce samples of 2 dried herbs
* 7 pre-cut pieces of black construction paper
$25 Per Box
FREE for Premier Cru Members
NOTE: Boxes do not include any ingredients for our featured cocktail
Boxes created for Shall We Wine by MyMoBox