You Are Invited
This event is FREE for ALL SWW members. The cost is $15 for non-members.
Please join Regine T. Rousseau, Founder and CEO of Shall We Wine for fun and "Mocktails or Cocktails" on Friday, January 22nd @ 6pm CST.
You know Shall We Wine for "putting you on" fabulous brands and producers. With these virtual hours, we aim to infuse that same joy and wonder you would during our usual tastings… but while you're in the comforts of your home!
And unlike many large scale tastings, this invite gives you exclusive access to an intimate mini-party with amazing people in the food and beverage world! Come, and let's taste through some magic. See you soon!
Ariel Neal – The Mixologist
Ariel E. Neal is leading today's cocktail culture one pour at a time. The Chicago native first fell in love with the hospitality industry while serving tasty libations as a bartender. Now this social entrepreneur and multicultural hospitality influencer is also a community advocate, and making her mark from behind the bar and beyond.
Cocktails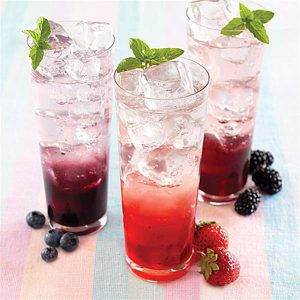 ITALIAN SODA
Ingredients:
Berries or stone fruit
Sugar or Monkfruit
Ice
Soda or Seltzer
Directions:
1. Purée the fruit and separate the pulp
2. Make a fruit syrup using the simple syrup method. (The simple syrup method- boil water add sugar. 1:1 ratio of 1 cup water to 1 cup sugar. Boil until sugar is completely dissolved.)
3. Add 1 cup of fruit mixture to the simple syrup to create a fruit syrup.
4. Fill glass with ice
5. Add 1/3 fruit syrup
6. Add soda or seltzer.
Want to turn it up? Make it a cocktail by adding 1 1/2 – 2 ounces of your favorite spirit. Gin/ Vodka/Pisco/Light Rum/Sparking wine and reduce the amount of soda water or seltzer.
NOTE: Please make the Purée Fruit Syrup before the event.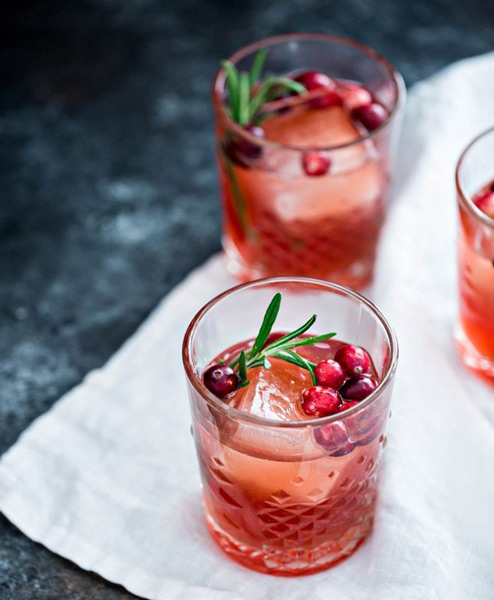 CRANBERRY SHRUB (DRINKING VINEGAR)
Ingredients:
1 12 oz. bag cranberries (fresh)
1 cup sugar (for a healtier alternative, try monkfruit sweetner instead of sugar)
1 cup red wine vinegar
DIRECTIONS: (PLEASE MAKE BEFORE THE EVENT)
Combine all ingredients in a medium saucepan, and bring to medium heat, stirring occasionally. Let the berries cook down, popping, and breaking down until it thickens, resembling jelly, about 15-20 minutes. Remove from heat, and strain through a fine mesh sieve. Store shrub in a sealed container in the fridge for up to a month.
Registration is required below.
While there is no charge for this event, donations are very much appreciated:
Zelle: Regine@ShallWeWine.com
Venmo: @Regine-Rousseau
CashApp: @ShallWeWine
Thank you for your continued support in making Shall We Wine your go-to wine & lifestyle resource.