Beat what remains of the summer heat with a classic, refreshing Chenin Blanc! Chenin Blanc is a full-of-life, aromatic white wine. It can be vinified in a multitude of styles from dry to sweet, from still to sparkling, and highly acclaimed styles can be produced everywhere from France to South Africa to Argentina to the United States, and in-between.
Chenin Blanc originates from France's Loire Valley, dating all the way back to the 9th century. Generally speaking, New World styles tend to lean toward ripe melon profiles like cantaloupe and honeydew or tropical fruit like guava. Old World Chenin Blanc styles tend to lean toward pome fruit profiles like apples and pears, and have distinctive minerality. Chenin Blanc is mostly identifiable with its peppy acidity, but can be mistaken for other white wines like Grüner Veltliner and Albariño.
Below are the 3 different selections of Chenin Blanc to kickoff your Chenin Blanc curiosities!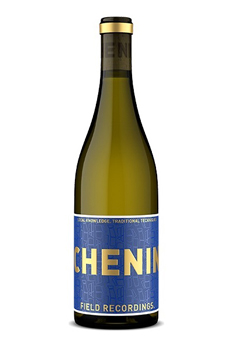 A fun crowd-pleaser, this Central Coast selection hits some of the foundational elements of what many expect from a Chenin Blanc, from the acidity to the aromatics. Good all-around versatility for food pairing, especially with oysters. Superb starter choice for Chenin Blanc. (Avg $19)
MAN Family Wines Méthode Cap Classique Brut Sparkling
Would like to preface that the story behind the winery name has nothing to do with popularizing or pitting one gender against the other. The letters of MAN are actually in appreciation and gratitude for the founders' wives: Marie, Anette and Nicky. A fresh, sparkling take on Chenin Blanc from South Africa, this is a zippy, non-vintage made in the traditional Champagne method. A great alternative if you're looking for a new bubbly option. (Avg $25)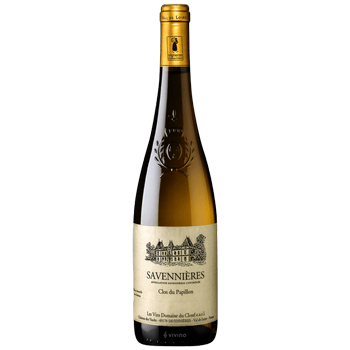 Domaine du Closel-Château des Vaults Savennières Clos du Papillon
With origins dating back to the 15h century, this stands out from the ordinary. Widely celebrated from Loire, this is a vibrantly elegant and complex Chenin Blanc. Feels baller vs. budget, both on the nose and palate. Shows rounder and honied. Wonderful notes of lime and honeysuckle. A modern take from classic roots. Luscious. (Avg: $52)