A guide to drink inspiration, improved imbibing and transforming your wine & spirits individuality in the process.
New year. New normal. New you. It's an opportune time for new beginnings, which includes infusing fresh excitement to routine and the ordinary booze affairs! Modification to a wine & spirits lineup is all too often met with elitist pretension, eye rolls and dollar signs unfit for the masses. However, at Shall We Wine we know that leveling up your wine & spirits self is really more about catering to one's curiosities and a thirst for knowledge—without being met by a know-it-all bully at every step!
We are here to help take your beverage confidence up a notch, to a confidence level which matches the frequency of the term "unprecedented times" this last year. Much like updating a wardrobe—focusing on staples, adding new pieces, trying out new outfit combinations—enhancing your wine & spirits experiences involves similar elements.
So be ready to dazzle, the baller on a budget way! From a range of SWW Memberships, wine & spirits style features, taste preference coverage and at an array of price points, it is a year of renewed optimism. Time to reward yourself!
Here's a lucky seven list to help reinvent the wine & spirits lover in you:
1. Region hop. Try different wines of the same grape from alternative wine regions. Chenin Blanc from South Africa vs. France. Riesling from the United States vs. Germany. Not only is it great for discoveries which can be more bang-for-your-buck, but you might also fall in love with a wine you could have sworn you hated! Like we recently advised on social media, don't nix a wine category altogether after one bad experience. You might learn something!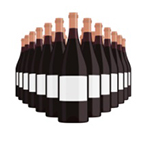 2. Explore comparable styles -or- Mix it up! Level up your tasting by trying similar wines which can often be mistaken for each other. Nebbiolo or Gamay. Albariño or Grüner Veltliner. While there are definitely distinct differences, they aren't always glaringly obvious, so even seasoned wine professionals can trip up on these. Or, just mix it up! If you're tried and true to red varieties, maybe explore more white and sparkling offerings to diversify your palette.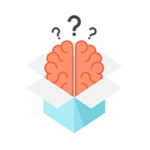 3. Think outside the box. Don't limit yourself to understanding beverages only one way. If your understanding of other mediums like art, technology, fashion or even music helps you in your drinking journey… by all means, delve into it! Before Regine's book Searching for Cloves & Lilies: The Wine Edition came into fruition, it simply began as an idea of pairing both wine and poetry. The poems act as a canvas for the paired wine and song selections which mimic the soulful complexity of the poetry itself. Each pairing collectively captures the variety of feelings amid all the triumphs, confessional vulnerabilities and hope channeled through her poetic subjects.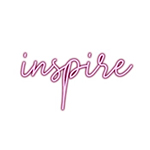 4. Seek inspiration. You are a whole new person when you feel inspired. Look to people and brands with content which speaks to you, sources you trust. Whether that means observing social channels or keeping up with the latest informational features, support goes a long way to stimulate your senses… keeping you both engaged and energized!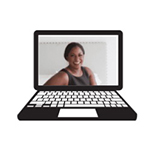 5. Embrace the elevated Zoom call. Let Shall We Wine play point and register for our virtual Cocktail Hour event experiences! It's one way to gather from afar but still feel connected. During these Cocktail Hours, not only will we help you discover fabulous beverages, but we'll share cool recipes and offer advice on steps and tools along the way. SWW Members also get an exclusive handy dandy booklet collected from our numerous Cocktail Hours so you don't have to rummage through old e-mails and website links.
Want a custom, tailor-made wine experience instead? Sit down (virtually) with Shall We Wine for an exclusive Consultation and Personal Wine Profile! This small group event begins with a wine survey to determine your wine preferences. From there, we will discuss your wine style and generate a personalized list of wines for you to explore. Reach out to Shall We Wine for details on all the ways we can help you plan a private virtual event for you and selected guests. Contact us here.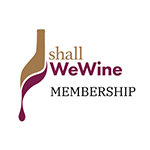 6. Get help to decode wine speak! ✰✰ Shall We Wine Membership is your ultimate resource to assist you in your wine journey ✰✰ Discovering wine can be a daunting experience—it doesn't have to be. Unlike a handful of other membership structures you may have heard of, we offer immersive classes with a no frills approach. Headed by our own Regine T. Rousseau, you get to learn wine without the extra fluff or intimidating guidelines. What we offer is guidance, wrapped in a bow of unmatched community support from a network of wine lovers near and far. Join the Shall We Wine community today!
7. Clean out the liquor cabinet. Whether you're the type to have minimal bar options or the type to opt for an ongoing eclectic mix, similar to closet reorganizing there's always room to refresh! This doesn't necessarily mean dumping what you have. It can mean to breathe new life into past favorites. To take a look at bottles you've been holding for a "special occasion" and decide if delayed gratification is still the way to go. Like the clarity after a good closet cleaning, tidying up your booze in categories can help bring serenity and mindfulness. Do your selections suit you or how you entertain? Evaluate your base spirits, fun and trendy choices, miscellaneous selections, sentimental bottles, then modify bitters and quality mixers. If something that was once amazing to you but somehow doesn't jive with your current state, find a newfound use for it. A good at-home bar feels fresh not stale, and has a variety of options to appease multiple moods! 
In the pursuit of beverage happiness, these are all small things with a big impact. Sharing a drink or pouring some for guests is a deeply personal and hospitable experience. It feels glam and luxurious item without trying too hard. But feeling glam and luxurious is one thing, the conscious exclusion of people is another. At Shall We Wine we pride ourselves in fostering community and uplifting others, to offer access to opportunity.
So whether you're new to wine & spirits or simply eager to learn more, Shall We Wine not only wants to arm you with the right tools to understand complex terminology and practices, but we want to make it fun! We embrace each person in their own unique way. All are welcome to learn!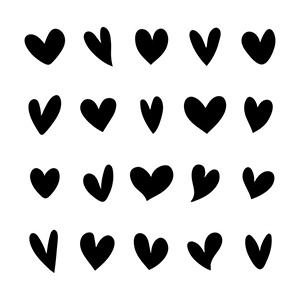 "Everybody should enjoy wine. It's not reserved for just the elite."
– André Hueston Mack of Maison Noir Wines