What do you know about Armenian wine? While the most common answer we're given is "nothing" or "not much", this basis is just a stepping stone to discover a "new" category.
Sometimes, there are pitfalls to wine rules. Learning only about certain wines can be rigid and feel so restrictive that we almost involuntarily control how we perceive wine and wine regions which are unfamiliar. This alone is how misconceptions and myths can jeopardize our preferences and wine journey.
But if there's anything that Shall We Wine campaigns for, it's to never stop exploring, to have fun while doing it, and to burst into the unknown! Reluctant? That's okay. After all, they do say change begins at the end of your comfort zone, right?!
The thing is, Armenian wine is not even "new" at all. In fact, it's said that the world's first wine ever produced was from Armenia over 6,000 years ago! So why don't we know more about Armenian wine or see more of it around? Simply put, history. Armenian wine is essentially playing decades of catch up:
Armenia has a long history of winemaking, but as a part of the Soviet Union, focus on wine fizzled out and turned to distilling, concentrating efforts on making Brandy instead

During this time, not only was producing Brandy the country's priority, but wineries were property of the government

With little to no interest in wine, vines were destroyed or left unmaintained, ravaging significant numbers

Armenia gained independence from the Soviet Union in the early 90s

Today Armenian wines can be held up next to growing global wine benchmarks, and can exert a cultural endurance similar to its international contenders

Even though wines from Armenia are still relatively unexplored outside its surrounding territory, growing appreciation and fasciation for the wines of Armenia here in the United States—from the budding enthusiast to the skilled sommelier—are thanks to importers like Storica Wines who are not only representing fantastic brands, but really taking the time and resources to educate the consumer, inspire tourism, and provide people with an understanding of the once-undervalued wines of Armenia.
Here are a few impressive wine suggestions to jump start your Armenian wine journey!

Zulal Voskehat – Zulal means "pure" in Armenian. The idea is non-interruptive winemaking, while focusing on grapes grown exclusively in Armenia. This is a bright, aromatic white wine. Loads of stone fruit character, with an herbal backbone. 100% Voskehat.

Pair with white pizza and squash blossoms.

Zulal Areni Reserve – Areni is the thick-skinned, leading variety indigenous to Armenia. High elevation, 50 year old ungrafted vines grown in volcanic rock. This is a medium-bodied, ruby red wine. Complex berry character, with soft earth notes. 100% Areni.

Pair with grilled lamb, eggplant or mature cheese.

Keush Origins Brut – An elegant bubbly and super baller on a budget friendly! This is the first Traditional Method (Méthode Traditionelle) sparkling wine made from Armenian indigenous varieties—the Traditional Method is widely correlated with the exact method of how Champagne is made. Sourced from the highest vineyards in Armenia, which are also some of the highest vineyards in the world to even produce a sparkling wine in the Traditional Method. Refreshing, tart Meyer lemon character, with satisfying nuttiness and depth.

Pair with fries and roasted or fried chicken.

Shofer Rosé – *** BRAND NEW, GET ON THE WAITING LIST! *** The idea behind Shofer is to explore, to seek a sense of adventure… the perfect mindset for diving into the world of Armenian wine! It's playful, it's fresh. This is a dry, medium-bodied, still rosé wine. Radiant strawberry notes, with delicate pepper character. Availability for this Rosé begins at the end of this month! Pair with a grilled vegetable salad or a charcuterie board spread.
Photo Credits: Storica Wines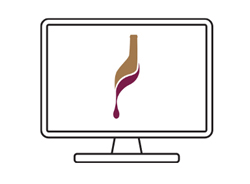 Check out Shall We Wine's interview with Christopher Poldoian of Storica Wines for a deeper dive into what makes Armenian wines so great, additional pairing suggestions, and to simply learn more about this diverse lineup of beautiful wines! Chris is huge in the Houston hospitality scene and during his tenure at Camerata, one of Texas' top wine bars, helped wine be more approachable and fun for a new generation of wine drinkers and has even been featured as a Wine Enthusiast 40 Under 40 Tastemaker.
Don't forget to share what you're drinking and tag us on social media with the hashtag #ShallWeWinePutMeOn
Disclosure: Sample bottles of wines from Storica Wines were received. Samples submitted to Shall We Wine are for review and thoroughly assessed before posting.