As wintertime draws near, so does the added stress of figuring out gifting and hosting responsibilities. This doesn't need to be. Despite the winter's chill, there are several ways to cozy up to the season and bring your "A" game for holiday time festivities.
From our special events, to social media segments, to our blog features, Shall We Wine is here to help you put your best wine foot forward!
Gifting – Wine Down
Let's say you're looking to gift something outside of the average. Is the recipient adventurous? Pick a region or varietal they might haven't heard of or tried yet. Talked about doing more interactive activities? Find a themed in-person or virtual wine tasting right up their alley to go to. Get where I'm going with this? There are so many possibilities!
However, if you need a little more nudge and direction, don't fret. Consider:
Joining our exclusive membership program or gift it to the beverage lovers in your life

Gift a virtual SWW gift card
Want a custom, tailor-made wine experience instead?
Host a virtual holiday party for your friends, family or company!
Tip: You can even chat with Shall We Wine for an exclusive Consultation and Personal Wine Profile. This small group event begins with a wine survey to determine your wine preferences. From there, we will discuss your wine style and generate a personalized list of wines for you to explore. Reach out to Shall We Wine for details on all the ways we can help you plan a private virtual event for you and selected guests.
Click here for more about SWW's services or contact us here.
Want another way to be Baller On A Budget? Sign up for the Shall We Wine newsletter and receive a free download of our handy dandy sparkling guide: 25 Sparkling Wine Recommendations From Baller to Budget!
Hosting – Cocktail Sips
In a cocktail mood? Host your holiday in style with drinks for the occasion. You can find a recipe that works for you on your own or check on these twists-on-favorites options below:
Festive Bourbon Smash
8 Basil and Mint Leaves
2 oz Bourbon
½ oz Simple Syrup
½ oz Lime Juice
Cranberries
Ice
Take both the basil and mint and muddle them down in a shaker. Add the simple syrup. Muddle a little more. Fill the shaker halfway with ice. Then add the cranberries, lime juice, and bourbon. Shake well. Strain into a glass. Garnish. Voila!
Naughty or Nice Gin & Juice
3 1/2 fl oz Cranberry Juice
⅓ cup Gin 40 
⅛ cup Elderflower Liqueur
½ Lime Juice
Fresh Cranberries for Garnish
Ice
Fill the shaker halfway with ice. Add cranberry juice, gin, liqueur, and lime juice. Shake well. Pour into your preferred glass. Add fresh cranberries onto a cocktail stirrer. Garnish. Voila!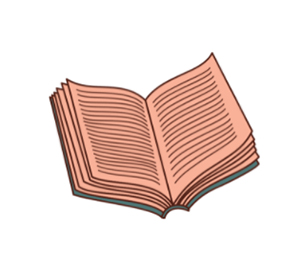 Book Stocking Stuffer – Reading Inspiration
Finding a tree-mendously good read is its own source of spreading holiday love. One unique read involves the magnetism of poetry and wine pairing, demonstrated in Regine T. Rousseau's book, Searching for Cloves and Lilies: The Wine Edition. In addition, getting the book is super easy peasy, too ⁠— click here, add it to your cart and send on!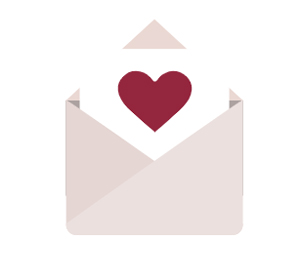 Show Appreciation – Notes & Fun
Sometimes you just want to be a little silly. In conclusion, pick out a holiday postcard below (or a few) to share with your loved ones throughout the rest of the holiday season!