Please join Regine T. Rousseau, Founder and CEO of Shall We Wine and J.C. Winemaker on Friday, December 10th @ 6pm CST.
Featured wines are listed below.
You know Shall We Wine for "putting you on" fabulous brands and producers. With these virtual hours, we aim to infuse that same joy and wonder you would during our usual tastings… but while you're in the comforts of your home!
And unlike many large scale tastings, this invite gives you exclusive access to an intimate mini-party with amazing people in the food and beverage world! Come, and let's taste through some magic. See you soon!
About J.C. Winemaker
J.C. Winemaker is a fun, Jesus-themed charity wine that donates water for every bottle sold through their partnership with water.org. Based out of California and crafted by some of the most respected small-batch winemakers in San Francisco, they feature bold zins and refreshing rosés that not only raise your taste buds from the dead, but also give clean water to those who need it most. "He turned water into wine, we're turning it back into water!"
Featured Wine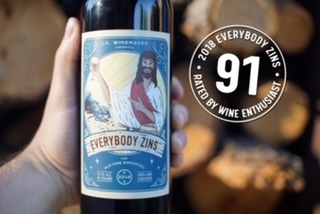 2018 Everybody Zins Old Vine Red Zinfandel – Lodi, CA
"This full-bodied wine with a cheeky label is full to bursting with funky, jammy, wild berry and bramble flavors that are hard to resist." – 91 points, Wine Enthusiast
FREE shipping on 2-packs, 3-packs, and cases with code 'SHALLWESHIP'
▪ Perfect for Christmas
▪ A wine that tastes good and does good, too
▪ Every bottle you buy donates two years of clean water to someone in need through Water.org
▪ Learn more at jcwinemaker.com
▪ Follow on Instagram @jcwinemaker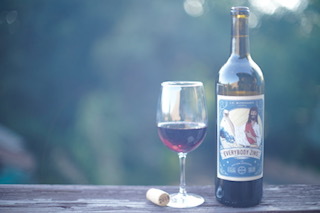 Preparing For The Event
J.C. Winemaker wines are primarily sold online at jcwinemaker.com, but can also be found throughout the greater Seattle and Los Angeles areas. For a full list of stores, visit jcwinemaker.com/stores
Cheers!