Please join Regine T. Rousseau, Founder and CEO of Shall We Wine for a Langeudoc Masterclass on Saturday, May 14 at 2 PM CST  featuring Marianne Fabre-Lanvin of Souleil Wines.
Tickets are $15 or free for Shall We Wine members!
You know Shall We Wine for "putting you on" to fabulous brands and producers. With these virtual hours, we aim to infuse that same joy and wonder from our usual tastings… but while you're in the comforts of your home!
Unlike many large scale tastings, this invite gives you exclusive access to an intimate mini-party with amazing people in the food and beverage world! Come, and let's taste through some magic.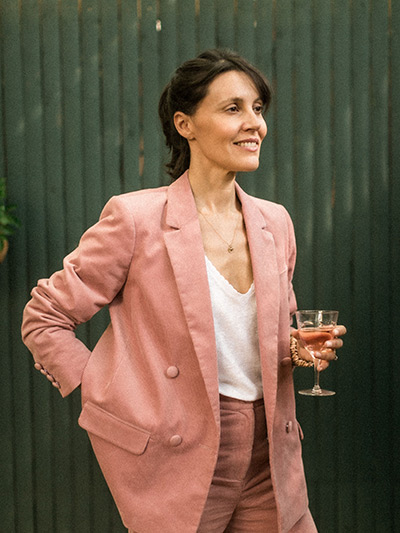 While working to promote wines and regions she believes in, Marianne also wanted to create a wine she could call her own. Collaborating with a childhood friend from Southern France, Thomas Delaude, the duo started dreaming up the concept for Souleil Vin de Bonté in March 2020. They wanted to create a community of friends around this wine, and design a bottle that's beautiful both on the inside and out. They collaborated with an independent winemaker (also a friend) on the blend of organic grapes, and have worked with friends every step of the way, from design to distribution.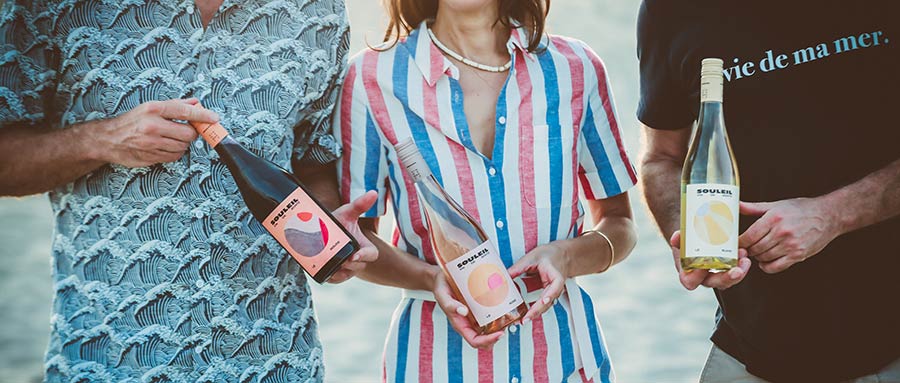 In addition to expanding their circle of friends from coast to coast, Marianne and Thomas intend to use the wine as a channel to give back to a cause they believe in. As a way to benefit the environment, they're contributing a portion of the company's proceeds to organizations dedicated to ocean conservation. When she's not in the vines or helping coordinate beach cleanups and apéros, Marianne can be found testing out her latest recipe in the kitchen or practicing cornet to one day achieve her ultimate goal: joining a street brass band.
Featured Wines


Souleil Vin de Bonté, Le Blanc
Souleil Vin de Bonté, Le Rosé
Souleil Vin de Bonté, Le Rouge