Please join Regine T. Rousseau, Founder and CEO of Shall We Wine, and Cho Winery for our Willamette Masterclass on Friday, March 18 at 6 PM CST.
Featured wines along with order form are listed below.
You know Shall We Wine for "putting you on" to fabulous brands and producers. With these virtual hours, we aim to infuse that same joy and wonder from our usual tastings… but while you're in the comforts of your home!
Unlike many large scale tastings, this invite gives you exclusive access to an intimate mini-party with amazing people in the food and beverage world! Come, and let's taste through some magic. See you soon!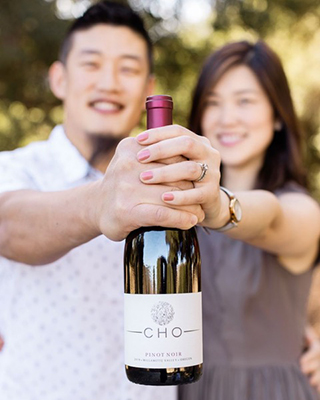 Cho Wines is the first Corean-American owned and operated winery in Oregon, founded in 2020 by Dave and Lois Cho. They specialize in high elevation Willamette Valley sparkling wine and Pinot Noir. The couple was introduced to the world of winemaking while performing music at local wineries in Southern California. Dave's passion for the trade grew while meditating with monks in Burgundy and tasting through California and beyond. After earning a degree in Enology and Viticulture at Oregon State University, Dave went on to work for notable wineries such as Oregon pioneer sparkling wine house Argyle Winery and the largest contiguous vineyard in Dundee Hills, Stoller Family Estate.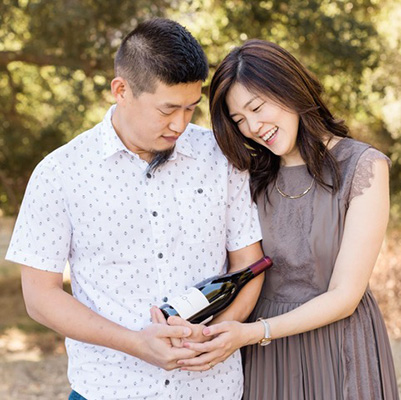 While Dave works behind the scenes, Lois covers nearly all things unrelated to winemaking as CEO and co-founder of Cho Wines from product and website design, communications, compliance, social media and marketing. On top of acting as the Director of Operations for Cho, she has been a family nurse practitioner for nearly a decade. After struggling with seasonal depression, uprooting her family from CA to Oregon then back to CA again, her passions are to increase mental health awareness and as well as to taste more wine!
Featured Wines
YooVin's will donate a portion of sales to support We Each Belong