Summertime. Sunshine. Sear. 'Tis the season of the backyard barbecue!
There's something about grilled meats, veggies and good company that goes especially well with a little easy wine pairing R&D. Beer is the long-hailed, straightforward staple of the summer grill, but wine can be simple, too! The idea of matching and pairing isn't meant to complicate your summer feasting—it's meant to help elevate it! Mix and match. Play with rules, go against rules. See what you like, love, hate. Have fun playing with sunny season tastes, smells and textures. If you learn even just a few elements of pairing with wine, you'll be surprised at how much it can all influence your eating experience.
The grill can help produce a range of styles and enriching flavors unlike typical cooking scenarios. Without going through the science of it, in summary, grilling offers very unique characteristics to food. Wine pairing might seem like a challenge, but relish in the multifaceted opportunities to play with your food! As always, the following options are in no shape or form a definitive list or an end-all formula for pairing wines with your backyard barbecue spread. Let your imagination run wild!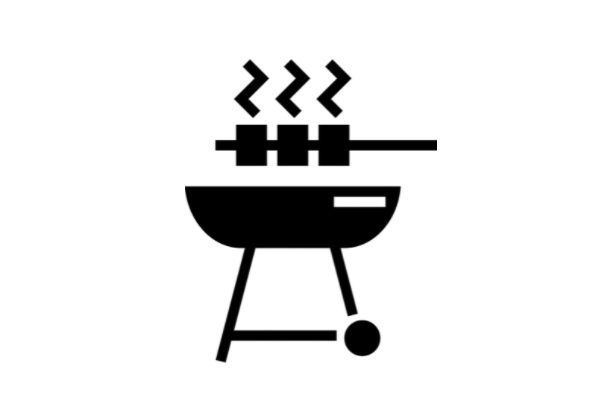 Steak – The fattier the steak, the higher in tannin you can go. High tannin wines can sometimes taste too bitter or feel abrasive on their own, but somehow sing with steak. Why? Tannin in wine helps cut through the fat in meat. Think Bordeaux, California Cabernet, Barossa Shiraz. Of course, with hotter temperatures in mind, don't knock the refreshment and versatility of a Sparkling Rosé. Options like Tavel have that tannin personality that can hold up to the robust flavors of steak off the grill.
Chicken – There's something about barbecued chicken that's particularly unique from its roasted or fried kin. There's a heartiness to it that can play real well with reds, even though it's easy to think that chicken=white wine. Think Merlot. Think Tempranillo. These red options tend to have ripe cherry and plum fruit characteristics, but have an herbal nature and just enough tannin as to not overpower the grilled chicken. Depending on the sauce nature, as I'll address below, you might even opt for a fruitier Syrah or medium-bodied Zinfandel. If whites are still your jam, Alto Adige Gewürztraminer, Oregon Riesling and Alsace Pinot Gris are fantastic, too.
Fish – There are several types of fish to take into account. There's oilier fish, there's milder fish. As a general umbrella for the different varieties, quaffable options like Prosecco, Cava or any other light-natured bubbly make for great pairings! For red options, think simple, think fruit. Tannin will overpower. Fish on the grill brings out some of the floral characteristics in Gamay. Plus, if you also happen to be grilling up burgers, all these wine options are not only refreshing in the summer heat, but have a bit more adaptability to them and will be lovely with those sliders and double-doubles as well!
Veggies – Grilled veggies are a bit like the underdogs of the backyard barbecue. From skewers to salads, grilled veggies add luminosity and depth synchronously. To cover the assortment of vegetables you might serve, think wines with little to no oak. Think Chablis. Think dry Riesling. Not the over "buttery" Chardonnay. Sparkling wines like the ones you would serve with the fish options above work well, too. You can play a little more with intensity here though, but not too much. Think of reaching for that Cremant instead of the Vintage Champagne. Loire Valley Cabernet Franc offers plenty of body without overwhelming if you're looking for red, and has the vegetal notes to play well with grilled vegetables.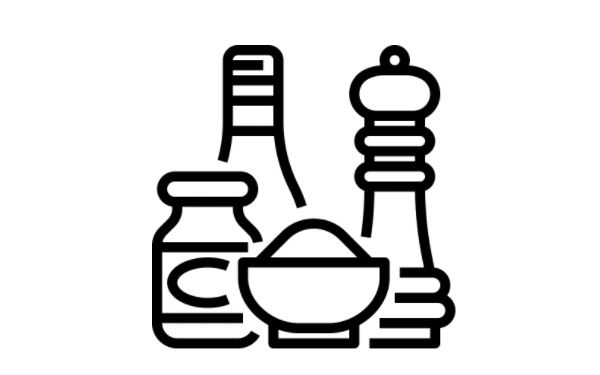 But what about the variety of prep scenarios? What if the sauces are sweet? What if there's some spice? These scenarios add to the fun of wine pairing: the adventures of modification.
Sauces + Condiments – Sauces have the ability to throw a lot of wine pairing "trues" out the window, especially sweet glazes and marinades when they are the dominant flavor. In these cases, think Pinot Blanc. The wine isn't sweet that it'll throw your tastes off, but the wine's fruit can work deliciously with sweet sauces. If reds are more your preference, Etna Rosso, Grenache or a Grenache Blend can also play well with savory-sweet sauces and glazes, especially with ribs.
Spices + Herbs – High alcohol and spiciness exacerbate heat. Hearty, high alcohol red wines don't work well with lots of spice. You want the spices and herbs to come through, to be vibrant in taste. For something like those grilled spicy sausages and Bratwursts, think the brightness of Grüner Veltiner or a California Pinot Noir, either can complement the herb notes prevalent in these dishes. Light Italian reds like Barbera or Dolcetto tend to be lower alcohol and also have the resembling earthiness which would complement the types of spices and herbs here, without boosting spiciness.
Char – There's a bitterness to charred meat and vegetables, which adds to the elements of wine pairing. To play into that and curtail bitterness, Reserva Rioja works well with several smoky, charred flavors. Oaked Chardonnay can also help with that, if you're looking for a viable white option.
More backyard barbecue tips? No need to sneer at the new wave of canned or bag-in-box selections either. There are many great options which rival bottled ones! Also, ditch the don't-chill-red-wines "rule". We've all heard the motto, and we sit and roll over like a dog reacting to a command. Room temperature is usually a good place to be for a red, generally in the 60°F to 65°F range. But sometimes warmth and the perception of it can make a red wine seem much rougher and alcoholic than it really is, especially in the summer! While I'm not saying your snazzy bottle of Bordeaux needs to take a freezing bath by any means, in some cases it might benefit from a slight chill. Maybe 2-5 minutes on ice, then take it off. The intention isn't to really make the wine cold, but rather to bring the temperature of the wine down.
All in all, backyard barbecue wine pairing has many sides to it, but when it comes down to it, you're basically trying to find selections to work with an array of different food, that works for both small and large gatherings, and helps combat the hot temperatures in the process! Don't overthink it, have fun. If something isn't exact, don't sweat it! Simply enjoy the company you're with.