Looking for easy wines to excite, just in time for springtime? Enter Ant Moore Wines. With a wide selection of sustainably grown, vegan friendly offerings—and not to mention, stunning standout labels—there's no better time than the present to uncover the enchanting region of Marlborough.
Marlborough is New Zealand's largest wine region, with a worldwide rep for producing a multitude of award-winning Sauvignon Blanc. Sauvignon Blanc is typically a ubiquitous choice when diving into New Zealand, its dynamic climate, and its culture… but there's so much more to uncover!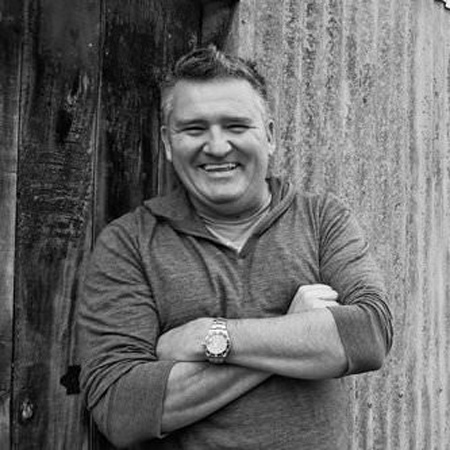 Ant Moore Wines' offerings reflect the exceptional terroir of Marlborough, while combining both the appreciation for "old world" winemaking techniques with the efficiencies of modern technologies. Anthony "Ant" Moore is the expert behind-the-scenes of Ant Moore Wines. He has been making wine in Marlborough since 2002 and draws from his passion for wine. Not only has he been Chief Winemaker at Isabel Estate, he created Catalina Sounds and Crowded House. He bought his own winery and built it up from its primitive beginnings. In addition, he is an indispensable resource among independent winemakers throughout Marlborough.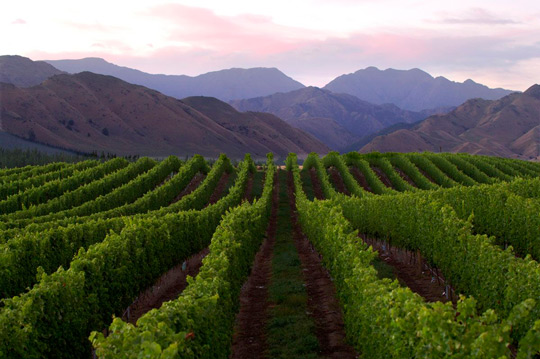 All Ant Moore Wines are farmed and produced in-house. These approachable wines are meant to evoke the type of wines which bring Ant joy, the type of wines which he loves to enjoy himself. He is consistently inspired by the evolving nature of wine, and is unafraid to experiment when the time calls for it.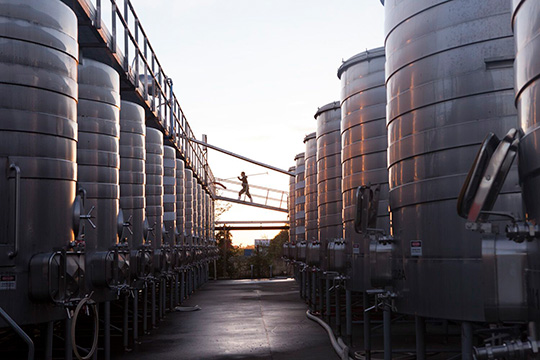 Unlike the most famous expressions of wine in places like Barossa (Australia) or Napa (USA), Marlborough's climate is on the cooler side, with high sunshine and minimal rainfall. This lends to unique wines characteristic of bright, instead of hefty fruit, with an abundance of expressive aromatics.
Below Shall We Wine spotlights 3 fascinating and affordable selections from Ant Moore Wines:
Ant Moore Estate Series Pinot Gris 2020 – There is nothing wimpy about this Pinot Gris. It's light enough to enjoy in the upcoming summer months, with some weightiness that can comfort on those chillier days. It's clean, it's refreshing. Well-integrated pear that doesn't dominate. Wine offerings like this Pinot Gris are often overlooked because of the popularity of Sauvignon Blanc from Marlborough, but don't let that fool you! Lots of great value with this one.
Ant Moore Signature Series Rosé 2020 – Hello, texture! There is an enticing vibrancy to this Rosé. Made like a white wine, the extracted color is intense and seductive, yet luminous just the same. Almost velvet-like viscosity. No tannin. Aromatics scream of strawberry and cantaloupe.
Ant Moore Estate Series Sauvignon Blanc 2020 – Ant Moore's take on this charming grape is punchy, with that powerful, hallmark acidity of Marlborough Sauvignon Blanc. He has fine-tuned this consistent house style. Distinct notes of jalapeño, lime and bell pepper. Medium-medium+ alcohol. If you're looking for a Sauvignon Blanc and hard-pressed to find one that isn't super-dominated by fruit character, this is it.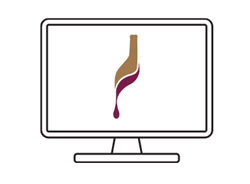 Wondering what food pairings complement Ant Moore Wines? Check out Shall We Wine's interview with Ant Moore for pairing suggestions, where to purchase, and to simply learn more about these beautiful wines! (Plus, there's an adorable dog cameo which made our hearts melt!)
Disclosure: Sample bottles of Ant Moore Wines were received. Samples submitted to Shall We Wine are for review and thoroughly assessed before posting.