If we can remember what the in-person social gatherings of pre-Covid life was like, the aperitif was the start, the alpha, the kickoff to a highly anticipated meal or food fare function. But somehow, it's also a category easily overlooked. Not to mention the very role of an aperitif sweeping in first also meant the likelier chance it would be missed altogether by latecomers. This would lend its way to tiresome aperitif spreads, and not necessarily all because of apathy. Whatever the case, the resulting reception outlined a category found to be not-so important.
But in a sea of "why bother?"s, we're here to make the case to bother with aperitifs!
The state of our varying pandemic lifestyles is a way for us to look at the delightfulness of aperitifs differently from just the physicality of its social context. Before we view them in this light, let's cover a few of the general basics of aperitifs. The aperitif is essentially the liquid form of an appetizer. The word itself derives from the Latin amperire, "to open up," as to open yourself up to feast and refreshment, essentially a primer for the grub that's to come. The more commonly known variants of the idea also convey the concept of pre-drink before dinner: in French (the apéritif) and in Italian (the aperitivo). The intention is to be open to eat and to inspire conversation.
The coolest part about aperitifs is the openness of perception and possibility. An aperitif can refer to a vast selection of alcoholic drinks, it can mean anything from a starter cocktail to starter wine. Yes, they are generally light, easy-drinking and low ABV, but outside of that there are simply no rigorous rules or guidelines.
With that said, let's put a little more pep in your aperitif step! Listed below are just 3 small adjustments (with big reward) for your aperitif scheming. One small shift in your aperitif game can show you're not lazy (even if you are)!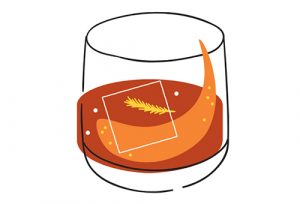 Master & Remix That Negroni
One beloved cocktail considered to be an aperitif is the Negroni. A wonderfully balanced Negroni can set the mood for a good time. It is simple enough: one part gin, one part vermouth rosso, one part Campari, then adorned with an orange peel. Then, in this age of having to make substitutions more than usual based on what's in your fridge and pantry, don't be afraid to experiment and remix it. No orange but you have grapefruit? Have fresh herbs you need to use up? Go for it! Challenge and enlighten your taste buds. Just remember that less is more and to keep it simple!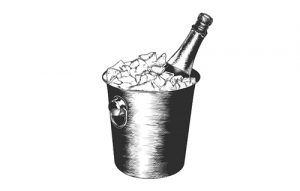 Regional Prosecco Building
Oh, the boozy brunch counterpart to juice. When was the last time you had this Italian bubbly without its fruity sidekick? Mimosa set ups are fun and engaging, but have you tried exploring Proseccos without the intent to mix it with something else? Because of this nearly innate expectation to mix, it's often forgotten just how vast the selections are and how incredibly different the yields are region to region. One way to level up your aperitif selection is to focus on your Prosecco options alone. Choose versions from different regions and see how the assortment changes your experience!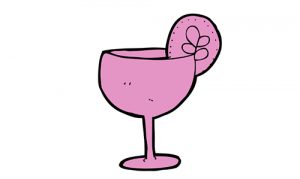 Remember Your Non Booze People
A surefire way to an awkward conversation is forgetting that your non-drinking people are important, too! Maybe they're taking it easy, maybe they have to, but whatever the reason may be they want in on the aperitif action, too (minus the alcohol %). Make sure to have substitutes handy that look further than your average Welch's Sparkling. Some personal favorites are Belvoir and TÖST All-Natural, but there are plenty of options out there! Plus, they also do double duty for you—use it for yourself for an ABV break or to add them to your own cocktails (and mocktails) to your liking.
There are so many ways to recognize the aperitif and what it really can do! Let's look at them with hope, instead of as throwaway filler drinks. Moreover, you can take this hope to also look at aperitifs as a frame of mind, to "open up" to reflection. A time to gather your thoughts. A time to celebrate yourself. A primer, an appetizer… a preparation for what's to come next, whatever that means for you which you seek to motion into fruition.
Then, when you're ready for something a little social, even virtually, subscribe to Shall We Wine's Newsletter to get the latest beverage scoop and to sign up for the next cocktail hour which speaks to your soul! Until then, happy aperitif-ing.