The Pinot Grigio grape is grown in just about every wine region in the world but actualizes its fullest potential in the vineyards of the Pinot Grigio Delle Venezie DOC region of northern Italy.  Delle Venezie has been in production for generations but in 2017 the region implemented a consortium for the purpose of maintaining higher quality and the historic style that the region is known for.   This led to the creation of government enforced laws and regulations regarding grape growing and wine production which assure continual typicity of this revered style of Pinot Grigio.
The Consortium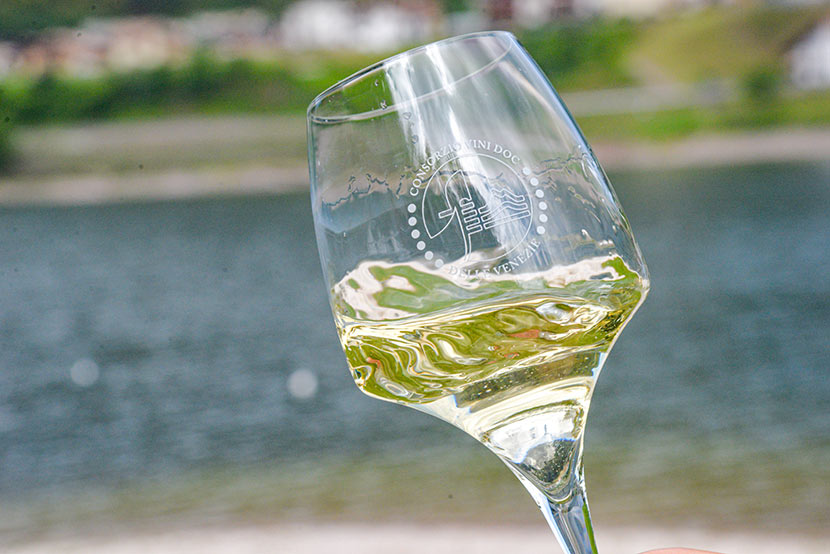 Execution of the new consortium changed production standards making them more rigorous as it sought to preserve the quality, style, and integrity of the wines produced.  The focal point of emphasis was to retain the unique identity of Delle Venezie Pinot Grigio.  One that could be easily distinguished from other wines of the world.   An example of implemented DOC law is the restriction of annual grape yields.  While other regions are churning out mass produced styles of Pinot Grigio, Delle Venezie DOC seeks to do the opposite.  This allows more energy and resources for the vineyards and ensures that producers focus more on quality rather than quantity.   The DOC dedication to quality is denoted by a seal on every bottle.  This seal serves as a commitment to quality and style preservation for the generations to come and serves as a pact conveying this message to enthusiasts, consumers, and professionals alike.
Soil, Sun, and Climate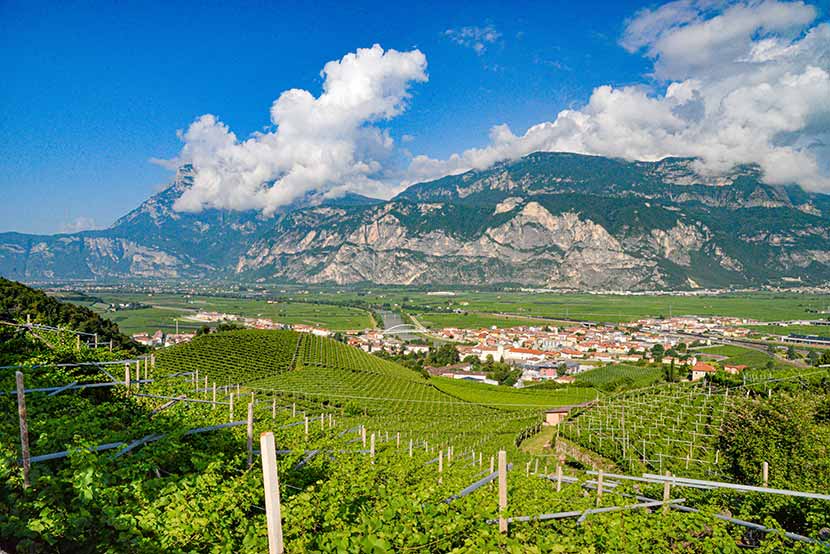 Per DOC regulation, the vineyards of Delle Venezie must be planted on the hilly sun kissed states of Trento, Veneto, and Friuli.  The unique terroir that spans over the three states lends itself to create an exquisite style of Pinot Grigio.  A conglomerate of marine deposits, silty river materials, and limestone from the Alps create a soil profile that ensures complex aromas and balancing minerality on the palate.  It also ensures a healthy vine and growing conditions for the grapes which lead to great harvest and ultimately great wine.
The region's long and even growing cycle provides moderate alcohol levels and promotes exquisite flavors and aromas that are unique to Delle Venezie.  A temperate climate with warm summers and great sun exposure during the ripening season ensures beautiful fruit which create wines of perfect balance.  Cooler night temperatures retain the natural acidity and give the wines a beautiful citrus "lift" on the finish.  Mother nature crafted the perfect climatic and geographical "recipe" to make a style of Pinot Grigio that only the Delle Venezie can produce.   The classic style includes tasting notes of white peach, apricot, green and yellow apple, green mango, melon rind and Meyer lemon although the complexity of the palate is endless.
The perfect "all around" wine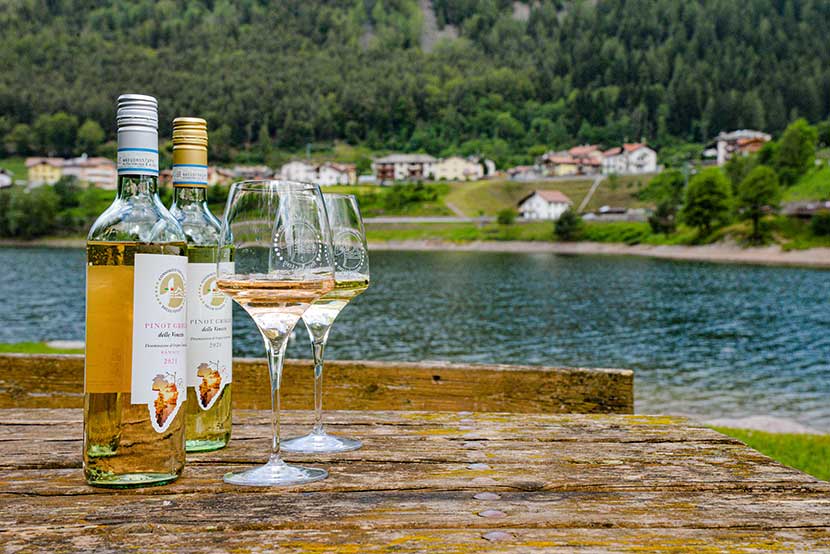 In the United States Pinot Grigio has become a quintessential pairing that is compatible with American food.  Its rich texture, moderate alcohol, bright acidity, and moderate aromas make it a safe bet for an array of cuisine.  Through the years it has become the go to white wine of many.  Due to its "quaffable nature" it has become a crowd pleaser when entertaining large groups of guests bringing delight to guests of all palates and preferences.
With the ever-changing trends of wine consumption and wine styles, continuity and tradition with wine styles can be of paramount importance to the consumer.  Pinot Grigio Della Venezie commitment to quality is a comforting reassurance its classic style will remain for generations to come.  Every bottle of Pinot Grigio Delle Venezie DOC that is consumed will exhibit its identity and revered style year after year bringing an experience that is uniquely Delle Venezie.