I had the privilege of attending an enlightening Masterclass on Languedoc Wines at the "Taste with us in Chicago" event organized by GREGORY + VINE. This exclusive seminar was expertly led by the renowned Advanced Sommelier, Erik Segelbaum, and showcased a range of red, white, rosé, and sparkling wines from the Languedoc region of Southern France. The event not only offered a culinary experience with Mediterranean bites and breathtaking skyline views but also provided invaluable insights into the latest releases and emerging trends from this dynamic winemaking region.
The Languedoc region, once overshadowed by its reputation as a hub for bulk wine production, is currently experiencing a renaissance. Erik Segelbaum passionately conveyed the unique opportunities that Languedoc wines offer to restaurateurs and wine enthusiasts alike, distilling these opportunities into three key facets: instinct, innovation, and income.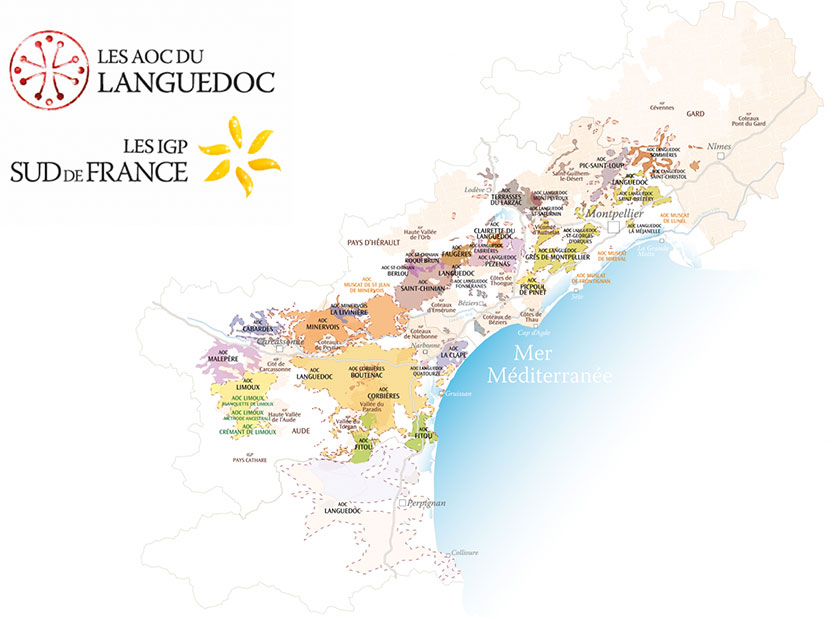 Photo Credit https://daily.sevenfifty.com/regions/languedoc/
Instinct plays a pivotal role in the Languedoc winemaking process. The region's diverse array of soil types, ranging from schist and limestone to alluvial, provides winemakers with an extraordinary canvas for expressing varietal character. Additionally, the Mediterranean climate provides optimal ripening conditions, allowing for the development of wines driven by the winemaker's instinctual farming practices. This instinct, honed over generations, is a testament to the intuitive understanding that Languedoc winemakers possess when it comes to producing the best wines from their vineyards.
Innovation is another defining feature of Languedoc wines. The region has evolved from producing generic, mass-produced wines to crafting terroir-driven offerings that resonate with both modern palates and traditional sensibilities. This shift towards innovation has given rise to a new generation of winemakers who are committed to quality over quantity. By harnessing modern winemaking techniques and embracing a more holistic approach to viticulture, Languedoc winemakers are capturing the essence of their unique locales like never before. The result is a portfolio of wines that not only reflects the region's rich history but also showcases its forward-thinking spirit.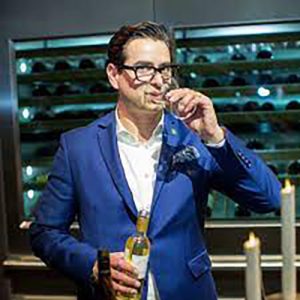 When it comes to income, the Languedoc region offers remarkable value to wine enthusiasts and wine buyers. Segelbaum highlighted the exceptional quality-to-price ratio of Languedoc wines, making them an attractive option for both consumers and businesses in the industry. Whether it's the vital reds, refreshing whites, intriguing rosés, or effervescent sparklers, Languedoc wines consistently deliver outstanding value. 
"Taste with us in Chicago"  led by Erik Segelbaum was a testament to the region's resurgence as a powerhouse in the world of wine. From the winemakers' instinctual approach to farming and the spirit of innovation that drives their craft to the exceptional value that Languedoc wines represent, it is clear that this region has much to offer. I left with a newfound appreciation for the diversity and quality of Languedoc wines, as well as a sense of excitement for the future of this dynamic winemaking region.
Regine T Rousseau, Shall We Wine