Pairing wine with chocolate can be a bit of a hurdle—the complexity is almost intimidating. But complexity can be tamed. We were given a chance to rethink that nearly ubiquitous pairing in a whole new light, featuring little hand-crafted works of art from Phillip Ashley Chocolates.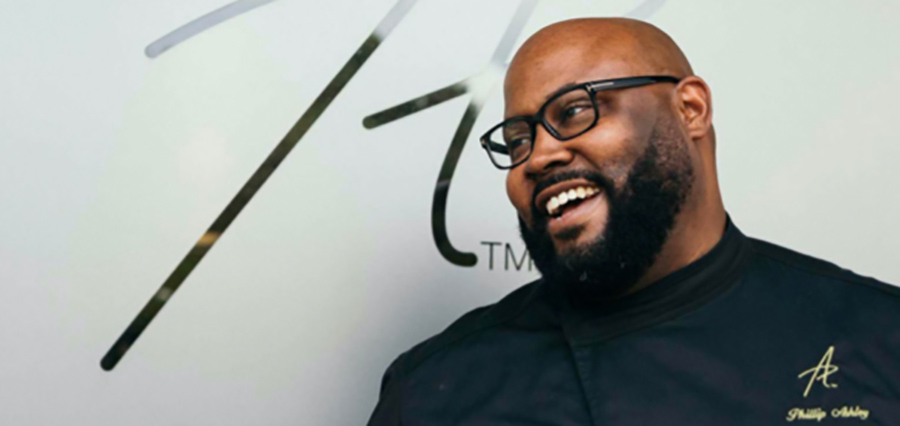 Phillip Ashley Rix, Photo Credit from Phillip Ashley Chocolates
Shall We Wine was invited to an exclusive virtual tasting guided by Phillip Ashley Rix, an award-winning Chocolatier who has served as the Official Chocolatier for the EMMYS® and the GRAMMYS®! Known for his almost jewel-like chocolates, Phillip Ashley puts the "art" in artisanal. These are enough to stop an art enthusiast in their tracks! He even has designed a Whiskey chocolate with our friends over at Uncle Nearest, a Whiskey brand which Shall We Wine has featured in our Cocktail Hour Series. Talk about conversation-worthy luxury!
Approach is everything. Part of the fun in any wine tasting is the exploration itself and the element of surprise. This had it. Crafted with ingredients sourced from around the world, each piece of chocolate showcases a unique signature flavor, from more classic offerings like Candy Apple Red, a blond chocolate reminiscent of a caramel apple that features roasted apple butter, to much more surprising offerings like Savoy, a white chocolate featuring fresh cow's milk bleu cheese (yes, you read that right and it's amazing!).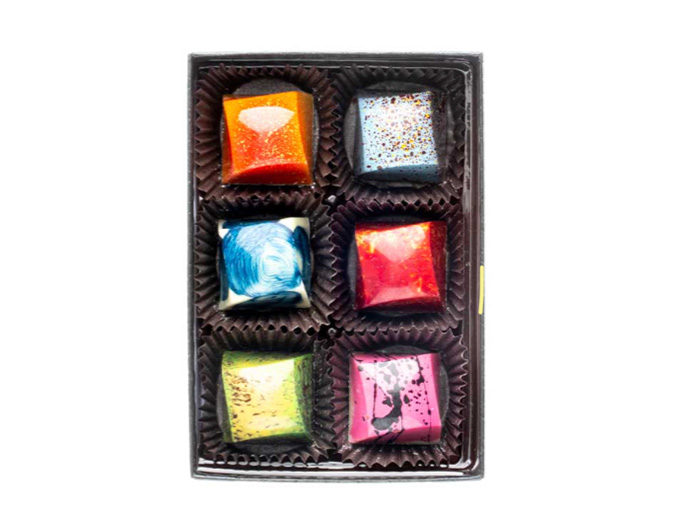 6-Piece Selection, Photo Credit from Phillip Ashley Chocolates
The wine pairing provided for the virtual event was Argyle Vintage Brut Sparkling 2015, which is a terrific bubbly from Willamette Valley. This was a great choice to help play off the various nuances of each piece of chocolate; it was like a full culinary experience.
In addition, the chocolate's delicate enough not to overpower the wine in this case. Sometimes in pairing wines with chocolate, either the wine or the chocolate falls flat in taste as different elements compete with each other. This was the perfect example of how considering the type of ingredients in play when wine pairing is key because while chocolate has the capacity to harshen aspects of wine, particularly tannin and alcohol, it also has the capacity to elevate it.
After the tasting I spent my time researching other cool flavors they have to offer and my head nearly exploded thinking of all the possible wine pairings with my existing wine stash. Looking to give Patois (Caribbean Hot Sauce) and The B Side (Browned Butter Bourbon Pecan) next! Boxes are easily purchased online at www.phillipashleychocolates.com.
Disclosure: Sample chocolate assortment and bottle of Argyle Vintage Brut Sparkling both were received courtesy of Phillip Ashley Chocolates. Samples submitted to Shall We Wine are for review and thoroughly assessed before posting.