All that glitters is not gold. Look outside the commonplace, look in depth. Sometimes its allure is not physically tangible, but in the form of enlightened listening, topic discoveries and refreshing representation. Enter the podcast. Podcasts have evolved tremendously over time, and unlike those early years of the podcast and its medium's adolescence, there's actually a plethora of well-curated lineups to dive into!
Interested in the history of film? There's a podcast for that. Looking for an informative breakdown on feminism? There's a podcast for that. Love fermentation and want to learn more about its role in sourdough bread? There's a podcast for that. The point is, there's a podcast for nearly everything.
Podcasts travel with you, entertain you, captivate you. In the case of learning about wine, however, even with the profusion of wine podcasts out there, many are missing the mark. Whether it's dismissing specific demographics entirely or it's simply lacking engaging material, for a topic with such a loyal following, there's absence felt in the world of podcasts.
Nonetheless, there are some truly brilliant and influential wine podcasts deserving of your consideration right now! Give a listen to this mini podcast directory of tune-in worthy podcasts: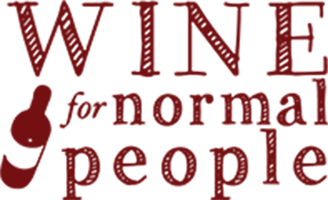 It's an award-winning podcast from Elizabeth Schneider, but Wine for Normal People is more than that! Maybe you love wine but don't like to get bogged down by superfluous details. Maybe you resent the hostility of wine jerks. It's the same rationale for Shall We Wine and the creation of our Shall We Wine Memberships. Realistically, not everyone is a wine expert! So whether you're beginning your wine journey or just not at all interested in heavily analytical wine content, this is for you.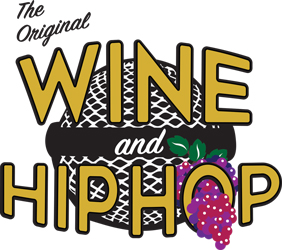 I first discovered Jermaine Stone a.k.a The Wolf of Wine when I was looking for content to showcase for a music & wine project I was working on years ago. Personally, how I approach wine has always been associated with beats, basslines, lyrical punches, guitar riffs, drummer outros and what have you. So when I found the Wine & Hip Hop podcast, I was floored. Ever find something you can relate to in such an organic way you almost can't explain it? That's what happened! If you're looking for a fun and informative way to look at wine, this is for you.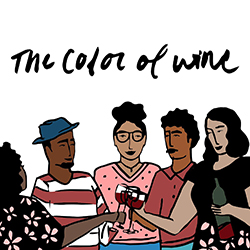 Sukari Bowman and her brother Shomari have produced this amazing podcast for five seasons! The Color of Wine is a labor of love, tapping wine industry professionals of color, from both near and far, to unearth inspiring stories. It's an incomparable platform they've created, to seek representation for those underrepresented in the wine industry today. If you're searching to unlock wine's potential through that of a BIPOC lens, this is for you. 

Just the guest appearances Levi Dalton has on I'll Drink to That! alone is unmatched! I first learned of I'll Drink to That! through a colleague at a former wine distributor I used to work for. At the time I was immersed in wine study so it actually acted like my little wine version of Cliff's Notes. The podcast was the perfect compliment to not only brush up on the heavy hitters in the wine industry as a whole, but to commit to memory producer stories near holistically. Each episode is like a behind-the-scenes video except in podcast form. I will preface that this podcast is not for full beginners, but whether you're the casual learner or aficionado looking to extend your knowledge of wine and the stories behind them, this is for you.
More podcasts to listen to and save to your library, featuring Regine T. Rousseau: