Shall We Wine caught up with Sheila Donohue—Founder, CEO, and Sommelier of Vero. Vero specializes in limited edition, sustainably-made wines, olive oils and food from around the world! Sheila breaks down for us the mission and inspiration behind Vero and their amazing community: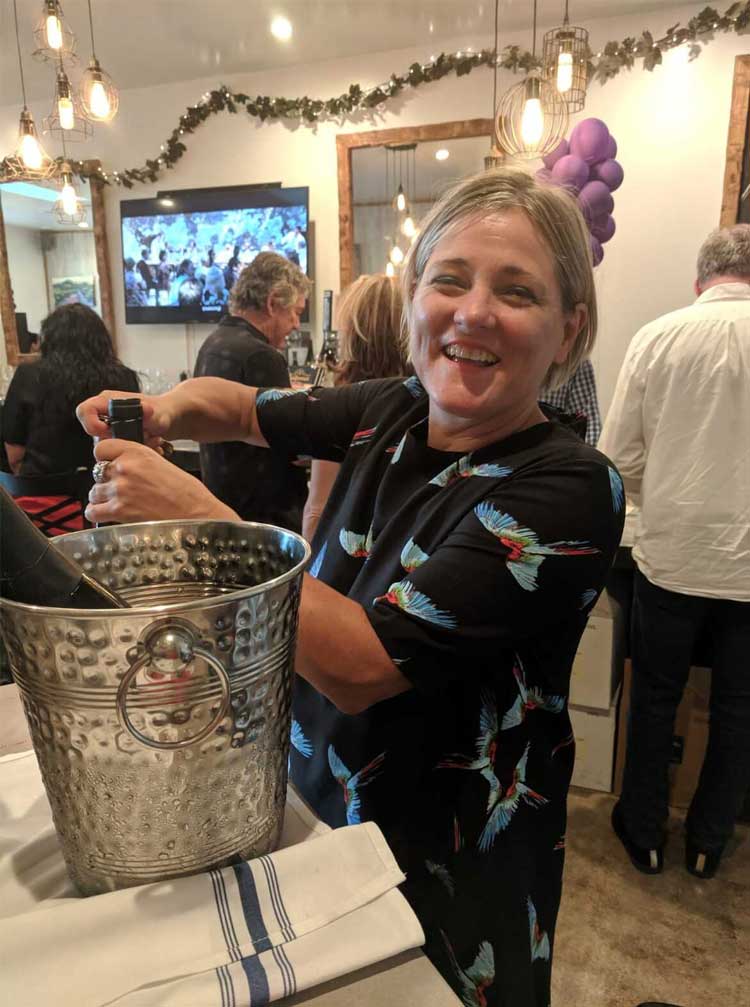 1. What is Vero and what is your mission?
Vero seeks out sustainably made wines and olive oils from small producers whose products are missing or hard-to-find in the US market, and we sell them to businesses and consumers across the US. We make it easier for wine and food explorers seeking new flavors and experiences to discover and enjoy craft wine & foods, and connect with the people and stories behind them.
2. What inspired you to start Vero?
I'm a New Yorker who has been in Italy since 2001, working in the banking & technology space. While living in Italy, I've met countless passionate artisans who make a living from their land and their craft making delicious products with rich history, traditions and stories behind them. This inspired me to study and become a certified sommelier.
I then had a number of changes in my life, personally and professionally, that left me in 2017 with a year of sabbatical to plan out a new life. Wanting to do something entrepreneurial and innovative, I started Vero in 2018, to open this category of normally inaccessible artisanal products and to become a bridge between Americans and these authentic wines, foods and people.
3. What do the brands you represent have in common?
Our slogan is 'connecting passion.' Yeah, our producers are making a livelihood from their wines and foods but passion is what drives them. This same passion is what connects our customers to explore, enjoy and support these small businesses.
Other things our producers have in common:
They are farming their own land, often passed from generation to generation. As a result, they have a love and respect for their territory which drives them to embrace sustainability.
They drink and eat the products they make. They are not market driven but instead driven by tradition and making an authentic product.
4. What does Vero offer its customers?
We have a growing portfolio of craft wines and olive oils from Italy, Spain, CA and soon Portugal too. Before Vero, the products we sell were undiscovered, and for the most part, not available in the US.
Since our business is omnichannel, our customers are across the board, from distributors, wine stores and restaurants to consumers and corporates. Our customers buy from us because they seek something out-of-the-ordinary: not just a beverage, but a product which has a lot of dimensions to it, thus making it more special and enjoyable.
In addition to our selling products, we put on virtual wine and food discovery events, many which involve the producer live from their farm/winery. We also offer private virtual tastings for consumers and corporates.
Our website is www.verovinogusto.com which has an online shop for consumers and corporates to buy directly online. We recently launched a wine club, to put your wine discovery on auto-pilot, with monthly shipments of 3 wines for $99 shipping included. Sign up for our newsletter to get updates on events, learn about our producers, products, get recipes and have fun exploring!
5. How can Shall We Wine followers find you?
@verovinogusto on Facebook, Instagram and Twitter. Also on Linkedin @Vero
BONUS: Join us Friday, April 30 for a virtual tasting of Vero wines and olive oils. Here is the link to register for the event and purchase the wines we will be tasting at a discount! USE CODE VEROSHALLWEWINE when ordering your wines to receive a discount.
Are you following Shall We Wine on IG? Check out our weekly series, SHALL WE WINE SIPS Tuesdays at 6:00 PM CST where we interview some of our fave people in food and wine!