Christopher Ruhland, Author of "Press for Champagne" recently tweeted, "whenever I drink Amarone, I think, I should drink more amarone." 
#SAME. Truer words were never tweeted.  
I broke my own rule, "save no wine,"  and reserved Amarone  for special occasions. I served it when I wanted to introduce my friends to something special or for birthdays. 
Drinking Wine In Its Birthplace Hits Different 
Earlier this year, I was invited by Valpolicella Consorzio Tutela Vini to the  Amarone Opera Prima, a two day event held in Verona, Italy. This celebration introduced the 2018 Amarone vintage to wine industry professionals and press. Hosted at the Gran Guardia building in the center of Verona, the celebration included;  a press conference, gala, master class, self guided tasting and meet the winemaker trade and public experiences. All activities with the single goal to familiarize guests with 2018 Amarone vintage and  the 64 producers who took part in Amarone Opera Prima 2023.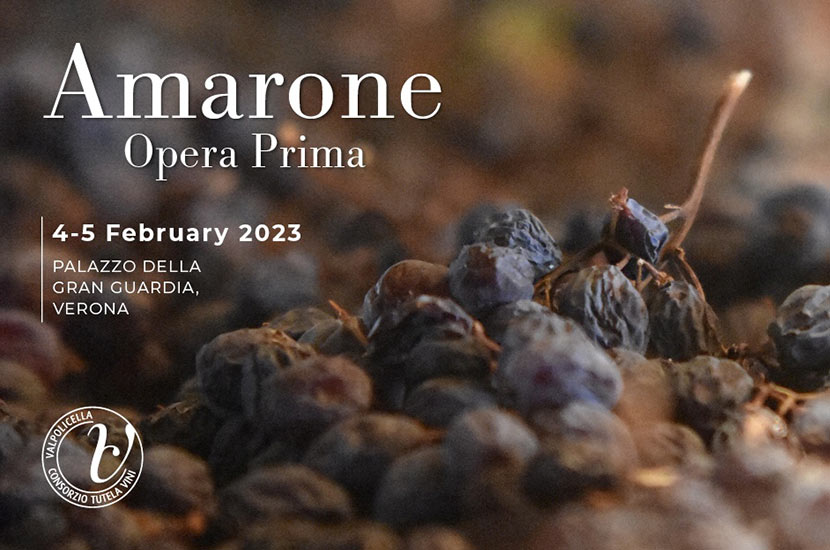 What  is Amarone? 
Amarone della Valpolicella is a rich, intense and powerful dry red wine made from a blend of locally grown Corvina, Corvinone , Rondinella, grapes. The wine can be made in any part of Venoto's Valpolicella appellation. just northwest of Verona. 
Amarone della Valpolicella is produced using the appassimento method. It is the drying process known as "appasiemento" that gives this wine its unique quality and character.  In this process, grapes are dried prior to fermentation in order to produce a full bodied wine with concentrated color and flavors.  Following the drying process is a long and slow fermentation.  This further concentrates the wine enhancing the naturally occurring raisinated aromas and flavors. Historically the grapes were dried on straw mats as shown in vintage wine photos.  
The "new school" method of making Amarone is much more modern, refined, and efficient making it easier to produce and enjoy this globally revered wine.  You may have seen photos of grapes drying in the sun on straw mats. That was the old way of creating passito (dried) grapes via appassimento.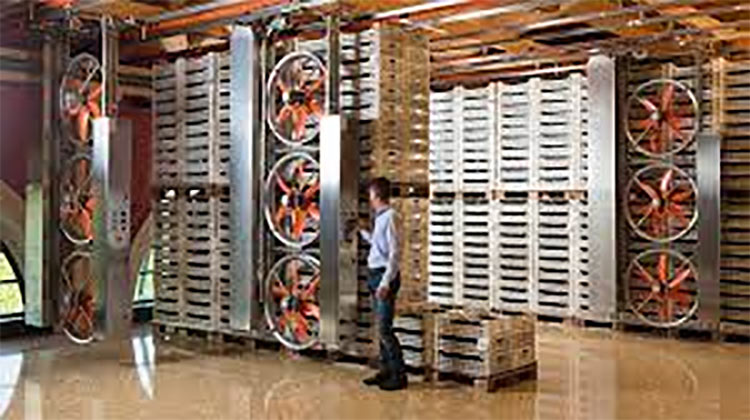 Photo Credit Wine Spectator 
Today, the grapes are placed in drying rooms with warm temperatures and low humidity. Once the grapes are dried, they are pressed.  The resulting juice, aka "grape must" is fermented dry. Amorones must age for a minimum of two years prior to being released. This ensures that the wines have matured sufficiently for optimal enjoyment by softening the tannins and making the wine more approachable.  The resulting wine is a deep ruby color, high in alcohol (15 to 16 percent) with typical flavors of concentrated red and black fruit, balsamic, cloves and spicy. 
Just imagine my teeth after a morning of tasting over 30 Amorones. Black teeth….totally worth it…Yes, I did spit. 
Thoughts for J.C. Viens who lead the Amarone Riserva: More Than Just Aging Masterclass with Enrico Nicolis
Question: You made the case for appassimento as a conductor to terroir. This is a new idea. Tell us how you'd like sommeliers to think about appassimento and terroir?
My Thoughts On The 2018 Vintage
I arrived in Verona with the thought, "I don't drink enough Amarone." That is no longer the case. I tasted more Amarone in two days than most wine drinkers have in their lives, and am grateful for the adventure. 
With the exception of a few oddballs, the 30 plus wines I tasted ranged from good to very good. The wines were powerful with the expected flavors of red and black fruit, balsamic, cloves and spicy that I mentioned earlier. What struck me with the 2018 vintage is that wines were fresh. Overall I would say it was a good vintage and the wines will improve in a few years. 
Check out Vintage Chart from Wine Enthusiast. They rated 2018 Amorone at 89 points.