A few months ago, while sharing some of my favorite wine destinations on WGN's Daytime Chicago, I recommended that people find out where the wines they love are from and follow the bottle – "If you can't afford it then read about the wine area and share a bottle with a friend." Tonay Francisco, co-host of Daytime Chicago, added to my advice by saying, "and manifest it!" We all agreed, "Manifest it!"
I must have manifested my recent trip to northern Italy, because visiting Alto Adige was on my wish list. I mentioned to the PR team who organized my trip to the Asolo Prosecco region that I would have a few days to myself, and they invited me to join two other wine writers to spend a day at Cantina Tramin, one of Alto Adige's premier wineries. Won't he do it!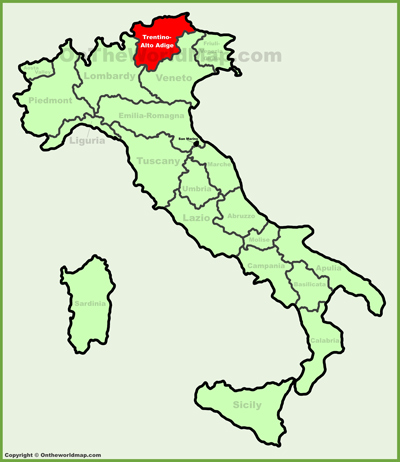 Where is Alto Adige
The Trentino-Alto Adige, DOC wine region, nestled in northern Italy, is bordered by Austria to the north, Lombardy to the west, Switzerland to the northwest and Veneto to the south. The region is encompassed by majestic mountains, adorned with lush greenery and accompanied by a backdrop of fresh lilac scents in the air. Trust me, this region is one of the most awe-inspiring wine regions I've ever experienced.
https://ontheworldmap.com/
About Cantina Tramin Winery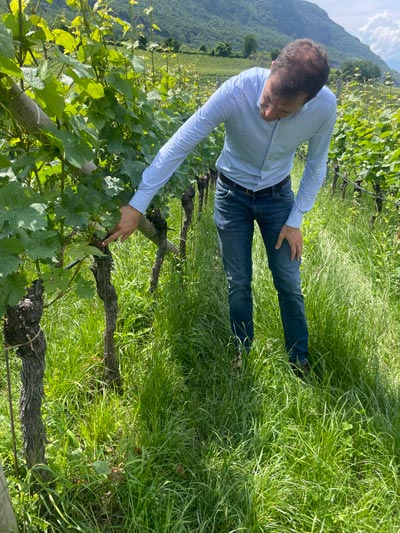 Cantina Tramin Winery, the oldest cooperative in Alto Adige comprising 160 families, is located in the ideal town of Tramin in the Italian Alps. Whether you want to indulge in wine, fitness, or nature, you will find your happy place here. Take a long walk, hike, or bike and enjoy the tranquil surroundings.
One of the secrets to the winery's success is Willi Stürz, the faithful winemaker for the past 33 years. During dinner with him and two other wine writers, he highlighted the most significant changes in the winery's processes over the past 33 years. Will explained that they now have a deeper understanding of the land, which allows them to determine the best varieties to plant in each area for optimal flavor. Earlier that day, we explored the elevation differences with Wolfgang Klotz, Director of Marketing & Sales , who showed us precisely where each variety is planted. They position Chardonnay and Pinot Grigio in the highest elevation (for increased acidity) and Gewürztraminer in the high -middle.
Wolfgang Klotz, Director of Marketing & Sales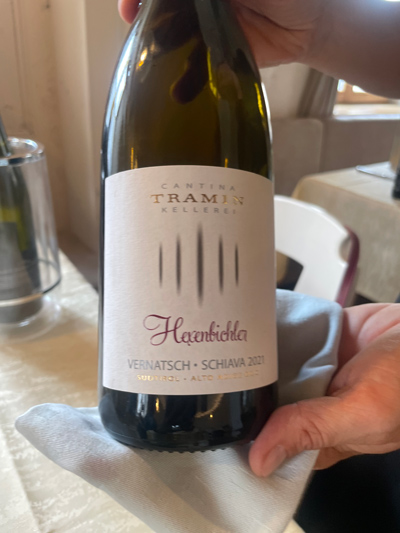 Why I love these Wines:
Have you ever had a wine that made you stop in your tracks? Well, all of the fine wines from Cantina Tramin will have that effect on you.
Gewurztraminer:
Gewurztraminer, a wine grape known for its aromatics, originates from Alto Adige. The Cantina Tramin vineyards are situated at medium-high elevations facing south/southeast, making it the ideal sun exposure for grape growth with its hot days and cool nights. Furthermore, the soil composition of clay and limestone facilitates ideal wine grape development. As a result, Cantina Tramin's Gewurztraminers has a refreshing and complex taste with rich floral, fresh herbs, and citrus notes.
Pinot Noir
One of the winery's many notable qualities is their Pinot noir sourced from the Mazon vineyard site. These wines display an opulent, supple texture and vibrant flavor profile that's nothing short of luxurious on the palate. The Mazon vineyard's unique climate and soil add to the nuanced and sophisticated character of this particular wine.
Chardonnay
When asked what he was most excited about, Will replied, "Everything, but especially the chardonnays and how they capture the land." When a winemaker shows enthusiasm for a particular varietal, it's worth taking note. That said, the wines did not disappoint. Try the 2019 Cantina Tramin Troy Chardonnay. The grapes are planted at a high elevation creating a high acidity. They are aged in Bordeaux barrels and spend 22 months aging on the lees creating a wine that is complex on the palate with grilled banana, almond, melon and tropical fruit.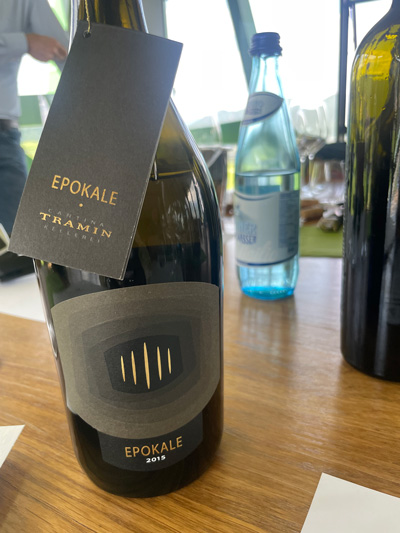 Pinot Bianco and Schiava
The Pinot Bianco and Hexenbichler Alto Adige Schiava DOC 2022 are excellent wines that have inspired a new series, "Finish that Bottle." This series features wines that are so delicious, you could be tempted to drink the entire bottle, but don't worry, we don't condone excessive drinking.
The Hexenbichler Alto Adige Schiava DOC 2021 is a ruby-colored wine that is fruit-forward with notes of red raspberries. It has a gorgeous softness that keeps you coming back for more, while the brilliance of the 2022 Pinot Bianco remains somewhat of a haunting mystery that can only be solved by drinking another glass… and another.