Spring Break might be over, but Summer is just around the corner! And you know what that means – it's time to start planning your vacation. And if you're a wine lover, we have the perfect list for you.
Regine T Rousseau featured these five amazing spots to visit that will make your taste buds tingle on WGN Daytime Chicago. We are hoping you can see one or all of these wine regions, but if you can't make it there in person, don't sweat it! You can get a little bit of her recommended  wine destinations in a bottle. Find these wines at your local shops!
Ready to sip, travel, and relax?
 Napa, California
Photo credit: Brown Estate
Napa Valley is the world-famous home of America's best known wines. If you're a wine connoisseur, it's definitely worth adding to your travel list! Take in breathtaking views as you explore wineries and tasting rooms – Brown Downtown being one of my favorites for its delicious wines and historic status as Napa Valley's first Black-owned estate winery. Be sure to make a reservation as this tasting room stays booked.
You may know  Brown Estate for their zinfandels and the iconic Chaos Theory. They have a second-label offspring HOUSE OF BROWN. This line of wines are "vegan-friendly, sustainable, affordable, easy drinking anytime-anywhere quality wines that are always in season. In this line, they also offer a rose and a red blend." 
The HOUSE OF BROWN Chardonnay was featured in the segment. The  refreshing 2021 vintage has been unoaked and offers tart crispness of green apples. SRP $20
Go to: I picked a few bottles up from Brinzeville Winery in Chicago. Head over to  HouseofBrown.wine to find a store or restaurant near you that carries these wines.
Washington State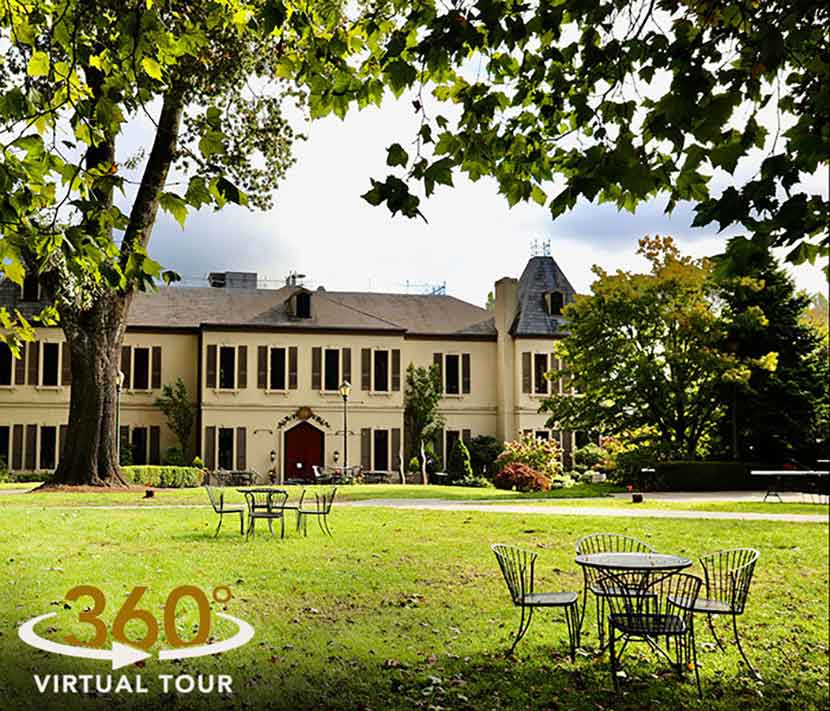 Photo credit: Chateau Ste. Michelle 
Did you know that Washington State is home to over 1,000 wineries – making it the second largest wine region in the USA after California? Most of these vineyards are located in the warm and dry east side of the state (a 3-4 hour drive from Seattle). The distance makes it difficult to visit. But don't worry, if you can't make the trip out there, we've got a solution for you. Only 30 minutes outside of Seattle lies the charming town of Woodinville, which boasts 130 winery tasting rooms! That's right, you can taste and explore the whole state's diverse wine regions and wide variety of grape types – all while having a the time of your life in a lively community.
Imagine wandering through a gorgeous winery, surrounded by pristine gardens and views that take your breath away. That's what you can expect from Chateau Ste. Michelle in Woodinville, the OG winery of Washington state. But don't just come for the scenery, stay for the wine! Chateau Ste. Michelle offers some of the most unique and fun experiences, from VIP tastings to tours of the stunning Garden Estate. Feeling adventurous? Take part in the Winemaker for a day experience where you get to create your own wine blend! And if you happen to be there during the summer months, you can catch a live concert from some of the biggest names in music.
But let's talk wine- did you know that Washington is the largest grower of Riesling in North America and Chateau Ste. Michelle is the leading Riesling producer. Their new Indian Wells Riesling ($20) is a must try! So yummy. It's the perfect balance of sweetness and acidity, bursting with flavors of peach, pear and lemon/lime. It's like a fresh spring breeze in a glass! Warning, you may drink the entire bottle!
Willamette Valley, Oregon

Photo credit: Winter's Hill 
Looking for an adventure that combines the perfect amount of wine, outdoor activities, and city life? Look no further than the Willamette Valley in Oregon! With over 700 wineries in the area, it's a wine lover's paradise. I always make sure to visit Winter's Hill Winery. I featured their 2018 Dundee Hill Pinot Noir ($44) on the show! When visiting, be sure to taste their pinot gris, pinot blac and sparkling wines (if it's not sold out) in addition to their pinot noirs.
The fun in this region doesn't stop at wine tasting  – there's also great hiking, eating, whitewater rafting, and the added bonus of being only an hour south of Portland. With the combination of wineries and outdoor activities, as well as the vibrant Portland nightlife, you're bound to have a trip to remember, I always do!
Navarra, Spain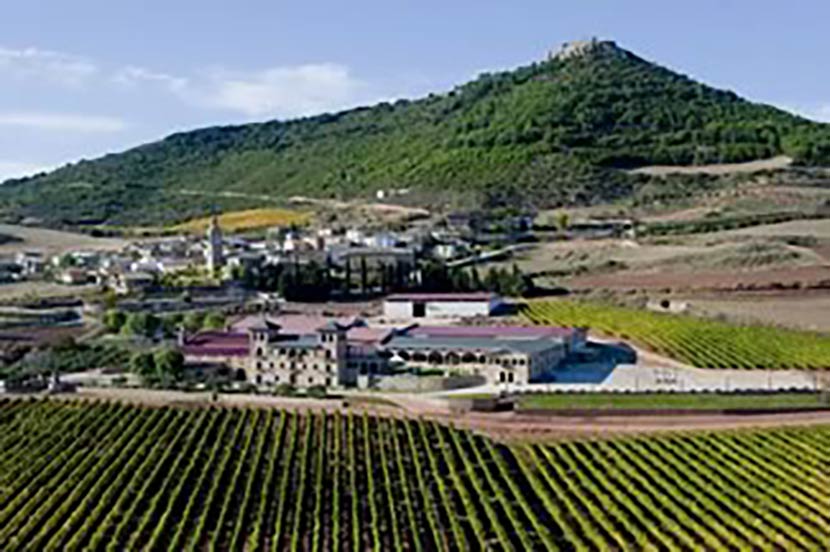 Photo credit: Bodegas Castillo de Monjardin 
Ready for the next wine adventure? We're taking a scenic 4-hour drive from Madrid to Pamplona, a city famously known for running of the bulls (though no bulls running when I visited!). But  that's not the only reason to visit – wine lovers, listen up! Pamplona is surrounded by the Navarra wine region, where you can take day trips to visit some of the most beautiful wineries in Northern Spain. And what type of wine is Navarra known for? Garnacha, baby! And don't worry about breaking the bank – you can get tasty wines on a budget, like the one I featured on Daytime Chicago.
The Bodegas Castillo de Monjardin Garnacha at $7.99 on Wine.com is a bargain. The wine is easy, fruity and flexible enough to pair with pizza, a burger or lamb chili.
Narbonne, France 

Photo Credit: Gereard Betrand
Get ready to jazz up your bucket list, because our last stop is the unforgettable Jazz festival at Chateau l'Hospitalet in Narbonne, France. To get there, I flew from Chicago to Paris and Paris to Montpelier then drove to Narbonne. Trust me, it's worth the trip. This is the best time I have had in a decade.
Gereard Betrand has been hosting the Jazz à l'Hospitalet for two decades. This festival is opulent and decadent and that will leave you feeling like you're living your best life. This year, the event takes place July 16-21, 2023. Book your stay, and get ready to experience "quiet luxury!"
Can't get there, then pick up a bottle of 2020 Château l'Hospitalet La Clape Grand Vin Rouge ($49.99), turn on some Coltrane, and experience the thrill from the comfort of your own home. This rich blend of grenache, syrah, and mourvedre is complex and intense like tunes of jazz.
Travel well!